Mental health has many facets. This is especially true for refugees, who react very differently to the experiences during their flight. The participants of the first edition of the DoKuMente project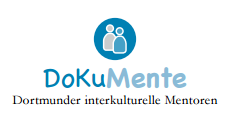 deal with the psychological pressures of migrants in one of their final educational sessions. Earlier they intensively dealt with the countries of origin, with residence law, with questions of educational and occupational support and with intercultural communication.
Since the autumn of 2015, the International Association for Education and Exchange (IBB e.V.) trains Dortmunders to become intercultural mentors. In this function they support new immigrants and ease their integration. In September 2016, the first intercultural mentors from Dortmund will pass this certified course with a final test. Then, the training sessions for the second group of 2017 commences.
"Trauma is not an illness"
In their penultimate training session, Psychotherapist Anamaria Diaz slowly introduced the topic of how to deal with trauma. "A trauma is not an illness", the employee of the Medical Refugee Support Group in Bochum emphasises. Instead one has to realise the following: A trauma is a normal reaction to abnormal experiences, which can be dealt with in a number of different ways. "Old wounds" can suddenly resurface and result in sadness or insomnia. A harmless leisurely boat trip can cause great fear and oversensitivity in refugees. "Even the sight of waves and water can be a trigger, depending on what the person concerned has experienced", Hildegard Azimi-Boedecker, section manager for Job international and Migration at IBB e.V. reports.
Return to the present
In situations with urgency Anamaria Diaz recommends to bring those concerned back into the present, and encourage them to perceive the current situation. "Look around! You are here now, and in safety!" The experienced therapist gave practical advice on how even laypersons can give "first aid", easing critical situations with empathy – and in which cases professional help becomes necessary. "You do not need to actively provide psychological support in each case, but you should know the contact data of professional services and emergency facilities" is her advice.
Not losing sight of EU2-migrants from South Eastern Europe
In early July, the final block course of the training will focus on migrants from South Eastern Europe, supplemented with a "special" on ethnic minorities like Roma. "The Welcome-to-Europe office actively offers a shadowing experience with target groups from South Eastern Europe, as they currently fall off the radar a bit", reports Hildegard Azimi-Boedecker. Caritas thus offered to put them into contact and support the soon-to-be mentors actively during their first steps.
DoKuMente starts into its second edition in November
Following the test in September of 2016, the training course DoKuMente offers the intercultural mentors events for purposes of supervision and exchange of experiences. In parallel the certified training for the second group will start in November.